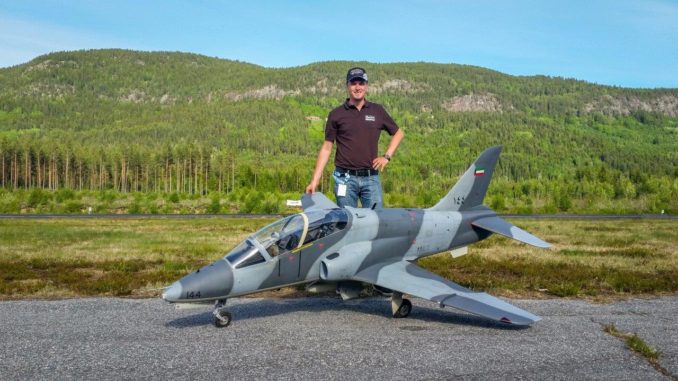 My name is Roy Puchtinger, born on 12th of May in 1988 in Halle / Saale. I work for a major automotive supplier where I am responsible for process optimization and problem solving in the production of electric motors. Parallel to the job, I am currently pursuing a degree in Industrial Engineering in the field of General Management.
I am an active model pilot since I was 8 years old. The enthusiasm for aviation was laid by my father Uwe in the cradle. After a few years with classic high-wing and aerobatic models, I discovered my passion for jets from the year 2000 onwards. I flew my first competition in 2001 soon after. At that time in the "ducted fan class" of the jets.
I do the hobby together with my dad. This is how we build and fly our models as often as possible. In 2013, we were able to realize the project of a Me-262 with a wingspan of 3.20m in cooperation with Airworld Modellbau. My father and I worked together to complete the master plug and the first prototype and contributed to getting the model ready for series production.