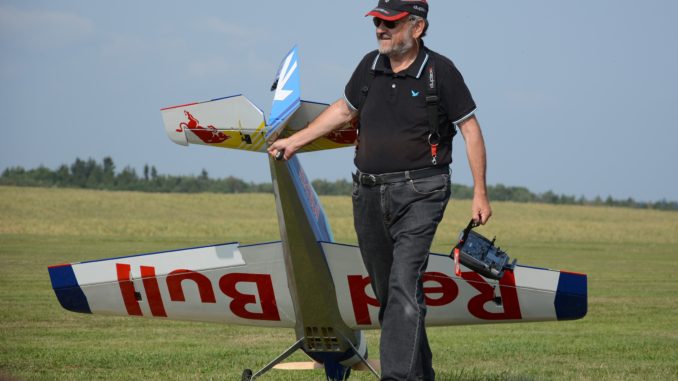 Hello!
My name is Bedrich Janacek and I have been involved in air modeling since my childhood. In the 1960s I was already flying with single channel vacuum-tube based RC transmitter at the age of 13. In the early 1980s, I began experiments with electric powered planes and stuck with electric motors to these days. From 1992  to 1999 I have been a member of Czech national team, one of my team mates was Juraj Tinka, co-founder of JETI model. During that time I took a part in several tournaments like World Championship or Europian Championship in F5B category but we have never won any medal. I have to say that we have taken the middle places so we didn't dishonor our country.
When I have left competition flying I started to fly classic acrobatics. I draw up my planes in PC software and my friend cut them on CNC milling cutter. I have to say that plane construction really makes me happy.
I would like to contribute to the fact that some modelers postponed credit cards and again took a knife and glue into hands, because it better fulfills the creative mission of our royal hobby.
Yours Bedrich.