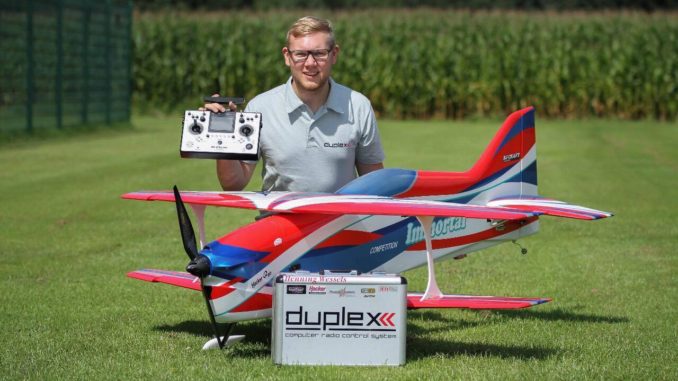 Hello and welcome,
let me introduce myself:
My name is Henning Wessels, born 14.12.192 in Dorsten/Germany. Not only my father Peter Wessels (several times EC/WM team champion, german champion, TOC competitor etc.), but also my grandpa was a modeller and so I found the way to this hobby and quickly got a TX. First flying gliders.
Later we bought the first glow engine trainer. Because my dad was judging at serveral F3A contests I quickly jumped into F3A aerobatic model competition classe and in 2009 I flew my first small contest, in the beginner class.
In 2007, I switched to top level FAI/Expert class DMFV to compete with the big pilots. In 2010, I managed to get German junior champion title and german Vize Champion in senior class. In 2010 I won the German Champion title in senior class first time.
The next following years I got 2 further german champion title DMFV as well as one Vize champion title. Although flying competitions with lot of training I never lost the fun for competition flying.
But modelling is not my only hobby; also I am successful playing in handball sport (goal keeper).