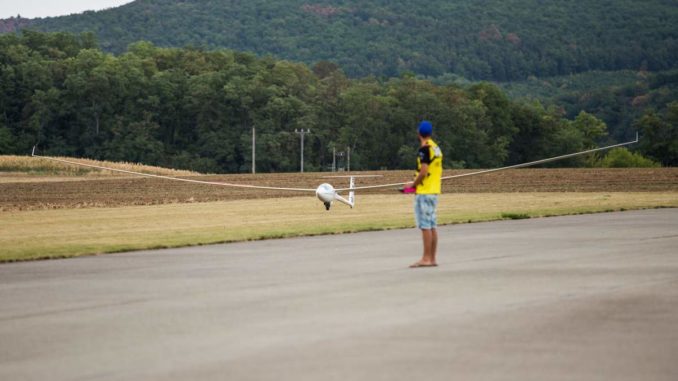 At the end of the holiday, lovers of electric-powered models reunited in the Czech Heaven airmodeling area – on the 24th JETI Model Meeting. In addition to traditional participants from all over the Czech Republic and Slovakia came to show even the biggest stars of the European model show Gernot Bruckmann, Daniel Nagl, Sven Hartman, Uwe Nessen, Roy Puchtinger, Robin Trumpp and more.
In addition, visitors could meet JETI Model representatives to view the latest products such as the JETI Duplex DS-12 Transmitter. The co-founder and owner of Stanislav Jelen, who celebrated the 25th anniversary of the company here with the pilots – congratulations again!
And what was it to see? From World Champion in pylon racing Tomas Ciniburk with the F5D pylon racing special, to triple world champion in the indoor aerobatics Gernot Bruckmann with fifteen-meters-model glider ETA and many beautiful models a bit smaller or slower, but lovingly built up in the Czech and Slovak workshops in great airshows. We will return to JETI Model Meeting again.