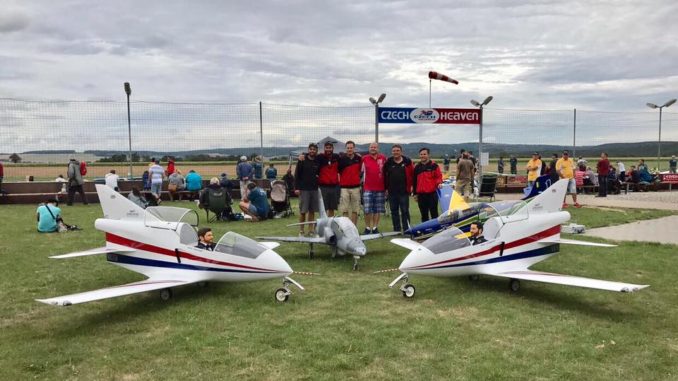 On the 19th of August was the 23rd JETI model meeting in Czech Heaven.
It all started 23 years ago, JETI, that time manufacturer of Speed Controllers, invited pilots to an electric aircraft meeting. Nowadays there are still many electric aircrafts but also gas planes and turbine jets are part of the flightshow.
Many czech pilots with beautiful sketch built airplanes plus JETI duplex pilots from Germany, Austria, Japan… made it to fantastic event.
It was a great "JETI family meeting" with top pilots, many big companies and JETI distributors from all over Europe.
Thanks JETI for the invitation and the super weekend with you!
Robin Trumpp