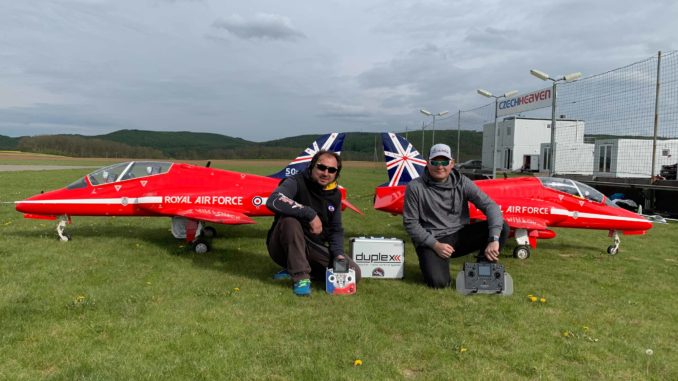 It is not necessary to introduce Martin Pasacek or Jan Hofman. Both of them are known by RC pilots for their magnificent airshow and of course for three meters wide acrobat competition. This season they are flying with BAE Hawks jets with Red Arrows cover (World famous acrobatic group from the United Kingdom).
Both models are equipped with the same electronics:
Central Box 400
Two receivers Rsat 2 & backup receiver Rsat 900 in the 900MHz band
Switch RCSW
JETI Power Ion battery pack
Pressure sensor MBar and GPS sensor MGPS
Martin flies with JETI DC24 transmitter and Jan has JETI DS24 with personalized front panel in Czech colors.
Don't forget their collective show at Jets Over Czech 2019 on July, 7. You'll be also able to meet them at Jeti Model Meeting which took place at Czech Heaven airfield on August, 24.